By Sunday Times Beauty Editor Sarah Jossel (Shown on 'This Morning' ITV  12:06 – 8 Mar 2019).
These days you can barely talk about skincare for five minutes without acids being mentioned. Hyaluronic, glycolic, salicylic – it feels like there's an infinite number of different acids for your skin and it can feel hard to know which you should use.
Hard working exfoliators much better than gritty skin scrubs as many of them damage the skin.
If using an acid you must start using a SPF. You should be doing it anyway but skin becomes a little bit more sensitive to sun after using acids.
Salicylic acid – one such acid is 'BHA oil' which is soluble and can really get into the pores, great for blemish prone acne prone skin. Unblocks pores so brilliant for blackheads.
If you are not sure about using acids it is a good idea to start with a cleanser containing acid as you will wash it off.  You can use every night, leave it on for 3 minutes, massage it in like a wash and it very softly acts on dry cells.
Salicylic acid – 'Some of the products are tingly'
Paula's Choice 2% 'BHA ' is a leave on lotion. Put it onto a pad and put it where you get where you get dryness and under the skin bumps.  Blemishes on your chest or on your back this is a brilliant body spray.  Murad Clarifying Spray is great product. Use it when you jump out of the shower this unclogs any blemishes,
Lactic Acid is great for dry and dehydrated skin as it is hydrating and exfoliating at the same time. 'Inkey List Lactic Acid' you put on a pad at night (it is a serum). You leave it on. Once you have cleansed your skin put a few little drops on a pad and put it onto your skin.
With any acid start slow once a week and build up.
'Alex Steinherr Primark Pollution Solution Dual Texture Exfoliating Pads' -acid peel pads ­- They are great if you are on the go as they are ready for you to use. Start slow and build up.
Then use your moisturiser.
Glycolic acid –It is the smallest molecule so it really will penetrate the skin so start slowly with this but when you really get going it's the key to a bright glowing complexion. So if your skin is dull get going with this. 'Alpha-H Liquid Gold' pop it onto a pad your weekly treat. Twice a weekly after your cleanser put it on leave it settle then put moisturiser as it breaks down the dead skin cells. A new way to think about exfoliators by 'B. Revealed Glycolic Cleanser' and if you are nervous you can just wash it off.
Read very carefully about the product and how to use them.  Start very slowly 2 drops put it on your skin see how it goes. Eventually you may be able to use it every day if your skin can tolerate it.
Azelaic acid
The Ordinary Azaelic Acid has had less press but brilliant for post acne scarring uneven skin tone. You use the same principle use your cleanser put the acid on then the moisturiser
Ones quoted here are the ones everyone is raving about.
Hyaluronic acid
Vichy mineral 89 hyaluronic acid. This is the ultimate in skin hydration holds onto the moisturiser. Apply and then moisturise afterwards.
https://www.itv.com/thismorning/style-beauty/beauty-live-the-truth-about-acids
Acid products featured by Sarah
Salicylic acid
Super Facialist Salicylic Acid Anti Blemish cleansing wash
Paula's Choice 2% BHA Lotion
Murad Clarifying Body Spray
Lactic acid
Inkey List Lactic Acid
Alex Steinherr Primark Pollution Solution Dual Texture Exfoliating Pads
Glycolic acid
Alpha-H Liquid Gold
Revealed Glycolic Cleanser
Azelaic acid
The Ordinary Azelaic Acid
Hyaluronic acid
Vichy Mineral 89 Hyaluronic Acid Face
These were collected at a wedding show from previous brides. They were happy to pass on tips to help make your  day perfect. They should know as they have been through it themselves.
''Someone keeps their phone on!''
One wedding the bride's car had broken down and she could not tell anyone as everyone had turned their phones off.
''Don't keep checking the weather forecast, it will not change''
British weather can change and often the weather forecast is not right. All you can hope for is good weather but have a plan 'B' just in case. You will still get amazing photos, they might just have to be taken inside.
''Let someone else organise it!''
It can be a stressful day, I remember a bride who was dyslexic she coped by having multiple spreadsheets.
''Lots of support''
From everyone
''Make sure everyone knows what they are doing''
It is the bride's day and everyone is out to help make the day really special. It is the one day where everyone will be on her side.
''No children''
This is a very difficult one especially where cost is involved. It is difficult if you want one child as a bridesmaid or page boy and not the other young child in the same family. Sounds amazing but I would say both have to be included.  No children can save you money as well.
''Keep the little ones entertained with a sweetie / play area''
There are some great large garden games for adults as well
''Planning and organising but relax and enjoy''
Something worth remembering but often not easy to do.
''Organised & relaxing & patience''
Wise words
''Patience''
''Be well organised, it will help you feel less stressed!''
''Get your maid of honour to organise it''
Not sure if this meant the wedding or just the hen night. This totally depends on how good your maid of honour is and the trust you have in her.
''Purchase wedding insurance – especially if you are having a marquee''
I am sure there is a story behind this one.
To end with
''Marry the perfect man'' – Nothing to add here!
''Whatever happens keep smiling''
When I got married the vicar got the words wrong. It made everyone laugh and made it more memorable.
Whatever happens it will be a fantastic day.
Brenda x
Recycling at its very best. Charity shops have some fantastic bargains please check them out,
Find the shops that are good for you. Some have new ex- factory clothing in.
Get to know the people running the shop as they can keep an eye open for the things you might like.
The washing instructions. Dry cleaning could cost you a lot of extra money. I have only been caught out once by giving it a gentle wash. They were beautiful evening trousers!
Make sure all the buttons are in place.
Make sure zips work smoothly.
Check that seams are all still intact.
Try it on if you can. Does it fit you? If not is it possible to alter it easily and it still looks good?
Sometimes you can change a garment by simply turning a dress into a top and skirt or add some details like buttons / a belt etc. Think outside the box.
Does it go with anything you have in your wardrobe now to make it even more wearable?
Some charity shops even let you return items now.
Do you really want the garment or are you buying it because it's a bargain? Remember cost per wear. Divide the number of times you are likely to wear it by the amount it cost = cost per wear. A bargain is only a bargain if you wear it!

The most important thing is to have fun, be unique and stand out for the right reason.                            Brenda x
Supermarket clothing is worth checking out as lots of good value and can save you money. I have always thought you could get some great basics from the supermarkets. If you have time it is worth comparing similar items to get the best.
I enjoyed 'Shop well for less' Television program on BBC1 Wednesday evening 5/9/18 ( Series 2 episode 3, link to the program is https://bbc.in/2oJCsCd) , In this episode the couple had always bought brand named clothes and were looking to save money.
The above episode they took 4 very similar men's jackets. One was a Ted Baker, another Asda also Next  and  ASOS on models  into a shopping centre and asked the passing public which one they thought was the most expensive and which was the cheapest. The Next jacket at £160 came first was the best quality and style but Asda at £35 came close second.  Then ASOS followed by Ted Bakers which came last.
A previous week they had did a similar comparison with 4 men's polo shirts in the street. There was not a clear winner!
This episode the man did spend £3000 on his watch that he did not even use to find out the time. He was considering an upgrade to £8000 but at the end of the program he had found suitable watches for much less!
So this episode showed branded most expensive items do not always mean the best. Next time you do your shopping in the supermarket have a quick look at clothing available you might be surprised.
If you can be open minded to changing your shopping habits.
There is so much clothing going into landfill. If you look around everyone is different, wearing different clothes. There is a huge choice think about what you already have in your wardrobe. Do you really love the new item of clothing? Will it fit in with what you already have. If you do not love it leave it!
A group of inspirational ladies – aged between 11 and 74 appeared on TV. They proudly have called the group 'Panache', which helps people to feel comfortable after losing their locks. They support each other and embraced their hair loss. After sharing their individual experiences of dealing with hair loss, the women took their wigs off to reveal their hair loss for all to see, and some got visibly emotional when quizzed by Eamonn Holmes . Fans were quick to congratulate them on social media, that they looked "fantastic" and commending them for making such a bold move.
While one added: "#ThisMorning those women look beautiful with or without their wigs. Bold,brave and beautiful women".
Another said : "Well done to the beautiful ladies on #ThisMorning you are all stunning with or without your wigs #baldisbeautiful,"
https://www.ok.co.uk/tv/this-morning/1385859/this-morning-women-take-wigs-off-panache-hair-loss-support-eamonn-holmes-ruth-langsford-watchhttps://www.ok.co.uk/tv/this-morning/1385859/this-morning-women-take-wigs-off-panache-hair-loss-support-eamonn-holmes-ruth-langsford-watch
'Every day women move mountians. It is an insult to have an International women's day'  Waris Dirie
Do you agree? Perhaps it is just a way of recognising how good we all are!
How to pack and
A great article in the 'Daily Mail' I found on facebook on 'How to pack a suitcase'. A former Bond Girl showed how to put 130 items into a hand luggage size case!
She uses elastic bands, zip lock bags and even rolls her clothes to maximise the space in her bag. Lightweight clothing is advised.  If you wish to look at how she does it –
http://dailym.ai/2aYKfaM
http://www.dailymail.co.uk/femail/article-3744942/Watch-former-Bond-girl-cram-incredible-130-items-small-hand-luggage-bag-fits-FIVE-pairs-shoes.html?ito=social-facebook
I always have everything at least washed so I can make up my mind later.
I lay out what I believe need. It has been suggested to pack and repack making sure you only repack with the essentials.
Check that all events like swimming / walking or hiking up hills. Smart or smart casual or and relaxed clothing. An article of rainwear (some people like umbrellas instead) or even warmer clothing for colder holidays.  A sarong has a multitude of uses.
Toiletries she packed included a travel size shampoo, conditioner, face wash, toothpaste & too brush , deodorant ,conditioner, sunscreen, comb. Mosquito repellent might not always be wanted. I would also include moisturizer for the face. Sunscreen usually protects only and does not moisturize. Also I would take after-sun which could double up as a body lotion. Cotton wool balls cotton buds is worth squeezing in. Make-up remover especially if waterproof mascara. A good alternative is to have your eyelashes dyed!
Some people have to have hair straighteners remember the adapter if going abroad.
Make-up bag –
Mascara
Eyeliner pencil
Face powder (this could be a bronzing powder instead)
Eyeshadow palette – I have 4 replaceable eye shadows when I travel in a small palette– a cool grey eyeshadow, a cool brown , white sparkle one and a base beige
I would only take 1 lipstick and a gloss not 2 lipsticks. Lipstick can be used as a blusher.
A foundation (I may take a light foundation and a darker one, if you are going to a sunny destination to mix as the holiday progress's).
Several earrings as they are so small and light. Necklaces, one could be worn to traveling.  I am not a great bracelet fan, lots of people are.
Tweezers
Shaver
Happy holiday xx
If you are going to wear a hat it is really worth learning how to wear it so that it can enhance your outfit and you.
I have been told several times recently that hats are not being worn to weddings where the ceremony and reception is happening in one place.
I have never forgotten many many years ago when there had been a disagreement between Mother of the Bride and Mother of the Groom about wearing a big hat. They agreed on just wearing a small arrangement fascinator/ clip created by the florist. The Mother of the Bride was unfortunately struggling due to cancer treatment. What kept her going throughout the day and made her smile was the Mother of the Groom due to a bit of confusion was not aware she was wearing the flowers for the cake on her head! To this day it has been a secret.****
I was at the Royal Norfolk Show yesterday (30/6/16) hats and bigger fancier hats are always worn on day 1, a selection of smaller hats were worn on the 2nd day.
An elderly petite lady I noticed at the fashion show had a beautiful close fitting crisp black hat. It had an edge to it and it swept round the front of her forehead. It would have survived heavy winds! It really suited her small frame, did not drown her and she could see what has happening easily, no fuss.
A stand holder at the show who was a petite lady was wearing a fascinator right on top of her head. I have to say I have never seen this before. It was like she had sprouted a growth. Yes it gave her height but in the wrong way. If it had been clipped to the side of the head, so much better.  Margaret from Hats Francise (local hat hire here in Norwich at Horsford) saw some of the wedding photographs where I had been the makeup artist many years ago and she urged me to make sure all the ladies wore the hats correctly.  Margaret meant that you do not have a hat plonked on top of the head but placed to the side and forward of the head so you have to lift your head to see what is going on! Margaret is brilliant. You book some time at her house. You take your wedding outfit and put it on for her to see. Jewellery is always good to take as well if you can. You are able to try the hats on that she suggests will be best for you as a person and your outfit. Mother of the Brides, Grooms can have bigger hats! I am tall and love big hats anyway. Fascinators on me tend to look like I have sprouted something!
If I can help specila events go smoothly www.brendabowler.co.uk/contact
****All names always withheld to avoid any embarrassment.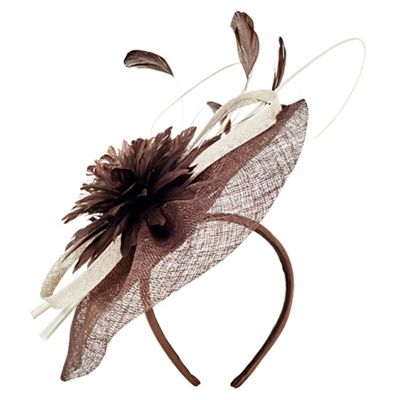 It's your daughter's / son's Wedding day and weather predicted is 'Gales and raining'. It's the last thing you wanted for your son or daughter. There is nothing you can do about the weather but make the best of it.
A plan 'B' in place which includes umbrellas spare shoes, coats and changes of clothing could be good. Maybe even a hairdryer could be handy. Once, bridesmaids' dresses had to be dried with hairdryer as just before they left for the ceremony the bridesmaids picked bouquets up and water went all down the front of the dresses. The florist had left all the flowers in water – hairdryer sorted the problem!
If you are having everything from ceremony to reception in the one hotel or venue you have less to worry about as long as guests are able to travel to the venue. If they do not know the area a warning text of roads to avoid could be good.
Many times extra white umbrellas have been supplied ready for the rain.  A great photoshoot if everyone is in wellies including the bride!!. One bride wore her Doc Martins! Well that was what she was known for.
A good photographer should have worked out alternative places in the dry to take all the photos.
Mother of the bride and groom have to make sure they have other shoes for the bride and themselves. Can of hairspray to hold the hair in place.
A rug of some sort may be a good idea to stop the bride's shoes and her dress getting wet and muddy going to and from the car.  A nice warm shrug (to match the wedding dress) and keep the bride warm is a just in case precaution. I helped a bride make a Cinderella type cloak in a thick green velvet for a winter wedding in a conservatory. She looked amazing.
Please remember your little bridesmaids may need extra help to keep the warm and shoes dry. Their own coat may be kept handy and removed just for the photos. Little page boys I can imagine heading for all the puddles so wellies available!
One person as a point of contact for everyone (could be the best man), to always have his mobile phone on but silent even during the ceremony. Once a bride got stuck. Her car had broken down so was late for the church. She did not have any method of letting the groom know she was on her way as everyone had switched the phone off.
Weather being bad can cause holdups with the wedding cars. I have taken bride and Dad to church in Norwich. Her friend was due to drive everyone in turn to Norwich city centre. The traffic in Norwich had come to a standstill. We travelled via the Roman Catholic cathedral and got to the ceremony before her guests avoiding Grapes Hill gridlock.
Remember it's a day full of memories there is nothing you can do about the weather but make the best of it!